This school year has been a whirlwind! I am a new mom, starting a new class, and haven't blogged in what seems like forever!
This year is nuts! I have been teaching for fifteen years now, but this year feels brand new. I was given a new section of eighth grade English students. I have never wanted to teach eighth graders. Never. As much as I have always liked my former students to visit as eighth graders, I have known how "high and mighty" they feel on top of the junior high totem pole. However, the numbers needed it.
In my new class, I only have five students that were in my class as seventh graders. Keeping this in mind, I wanted to keep some of the same aspects that I have in seventh: rules, flexibility, choice, technology integration, etc. But I also wanted to make my eighth grade class like no other. How would I do that without truly knowing the curriculum?
As we all know, teachers set the tone the very first day of school. So I wanted to do something special, something different with my eighth graders. I have been successful with a first day scavenger hunt with my seventh graders, but since the eighth graders knew the campus well, I needed to up my game.
Enter the "Instagram Scavenger Hunt".
Because my students knew the school and knew who I was (even though I didn't know them!) they were comfortable and ready to explore. As students entered, I played Weird Al's "Word Crimes" and welcomed them to the Duck Pond.
Once the bell rang, I introduced myself and told them we were now going to go on a scavenger hunt. They were floored! They were ready for the challenge.
Even the staff on campus were excited and involved! Here is our principal, Mr. Webb with students taking a "groupie".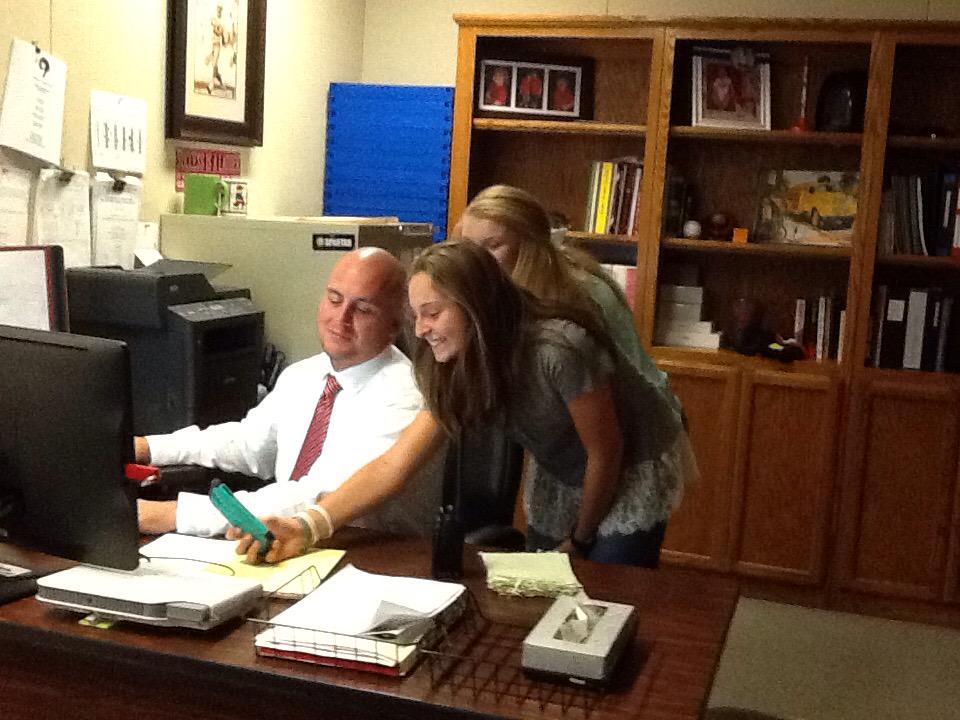 A student example of one of the challenges of making "OJHS" in nature.
Students had a great time and loved using their phones and Instagram accounts or the classrooms. Definitely worth doing again!
Now my challenge is creating a photo challenge that is content oriented OR have my students create one!
What could you create as a photo scavenger hunt? I would love to hear!