It's the start of the school year and there are a lot of familiar faces – and unfamiliar faces in your classroom. So how do you get to know your students?
For me, instead of the traditional "Hi! I am Mrs. Menge. This year as a classroom community, we will..." I like to have students begin to feel safe in class, as well as learn about me, their peers, and the fun we will have throughout the year.
From the amazing mind of Jon Corippo, I have adapted Smart Start. Smart Start states that "
By creating an optimal experience for kids in the first few days of school, we can enhance academics. For students to be engaged, creative and passionate learners, they need a place of learning that is: welcoming, open and consistent." All educators want their students to feel safe and cared for! So why not incorporate experiences that build community while learning skills they will need in my class all year.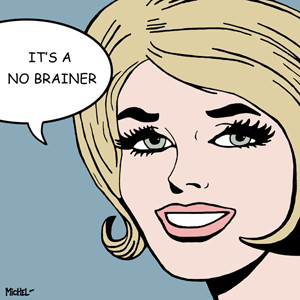 So the first seven school days were all fun. Fun in learning.
In fact, I barely introduced myself! I had Weird Al Yankovic's "Word Crimes" playing as students walked and I said "Hello". Then once the bell rang, I said, "Hello! Welcome to the Duckpond! I am Mrs. Menge and I now challenge you!" Thus they began the Marshmallow Challenge.
Day Two was all about learning about our environment-the school's that is! Again, I briefly said hello and had them discuss what QR codes and scavenger hunts have in common. Then off they went! I LOVE the scavenger hunt as it shows and teaches students where basic areas are: the bathrooms, the nurse, office, library, etc. But also introduces them to our class website, classroom information, and more. Simple, fun, #eduawesome!
SMART Amp Class Workspace
The first full week of school consisted of using technology tools that students will be using all year. But instead of giving them a traditional assignment, I wanted to set up our classroom as a community and have students meet each other. At our site, this is the first year students from all the elementary schools come together and thus more new faces. So of course I want students to learn about other students (and my TAs and my) favorite shoes, songs, and super hero! Monday and Tuesday was learning Animoto (this turned out to be a GREAT thing to use for Back-to-School NIght). Wednesday was watching the Duck Pond's "How to Videos" made by the current 8th graders....because who else better to learn from than the students you want to be next year?! Thursday was SMART amp and learning about our likes, dislikes, researching (a little), and more. Friday was doing my first BreakOUT Edu. Students did "The Case of the Mondays". It was tough for my student to think outside the box, but because we had worked together for almost a week, they worked so well together! Not one of my groups broke out, but they LOVED the challenge and asked to do it again.
Once again, I started the year focused on STUDENTS and creating a caring environment all the while learning tools needed for the year. I wish I could spend more time doing SMART Start, as I didn't get to do my "Google Yourself Challenge", the Teach Like a Pirate "Island Activity", and some WeVideo. wevideo.com. Maybe I will take TWO weeks next year.
Because
By cultivating those connections and a safe environment, students will not be afraid to fail, make mistakes, and thus learn even more. Students will give you all they can and succeed because YOU believe they can. It's those little things that make a HUGE difference.
BE THAT DIFFERENCE.